Manage Your Audits on a Powerful Mobile Platform
Go from paper and clipboards to tablets and dashboards
Mobile Audit Software and Solutions
Large and growing organizations rely on Form.com's flexible platform to gather critical data, find and fix issues, and continuously improve.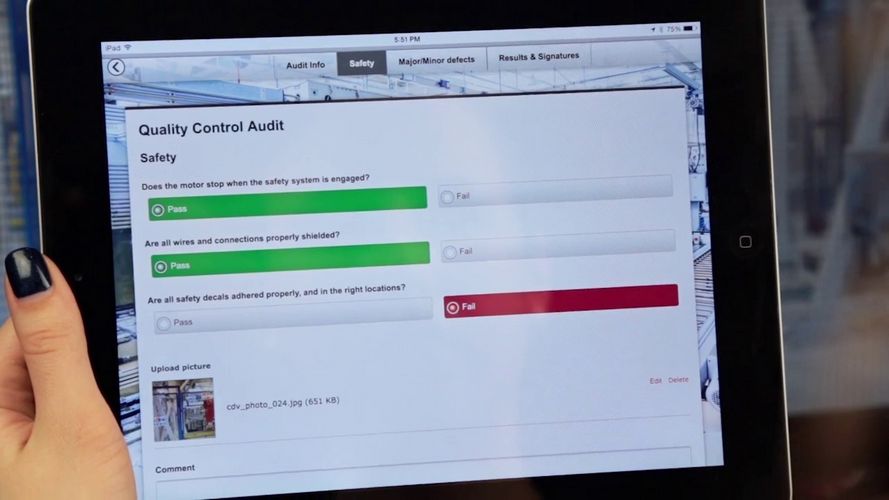 Flexibile Audit Management Software
Add Context to Audit Data
Get more valuable data while gaining visibility into the performance of your audit operations.
Capture and attach images as photo validation
Markup images placed in a form or ones that are attached by the user
Digitally embed time stamp information and GPS coordinates
Automatically trigger follow-ups and action items based on how an auditor filled out the audit
Track and Automate CAPA's
Streamline the way you manage Corrective and Preventative Actions.
Customize task management and audit workflow configurations
Trigger alerts and schedule audit reviews automatically
Set criteria to generate predictions for preventative actions
Monitor improvements in performance based on audit compliance
Offline Functionality
You won't find a more advanced offline observational audit app – that's our promise.
Access and execute audit forms anywhere, anytime
Automated form features, like autofill and logic, remain functional
Built-in tasks and workflow triggers are stored with the audit data captured offline - and activated once data is uploaded to the server
Offline technology available for iOS, Android and Windows devices
Review and Report
View statuses, trend lines and monitor
performance over time with real-time reports and dashboards.
Track, monitor, and manage statuses and task execution
Drill down into Dashboards and view trend lines by time and location
Analyze data in real-time with site audit software to see what's happening at ground level
Export data via CSV, XML, SPSS, and PDF
Would a quick conversation be better?
---